Roger is a 5yr old miniature Daschund that came to our clinic for a routine vaccination and health check.  Tartar was found on his teeth and, with the ok from his mum, he was admitted for a COHAT procedure (comprehensive oral health assessment and treatment).  Before his procedure, he underwent a full physical exam and a pre-anaesthetic blood test, which screens the kidney and liver function.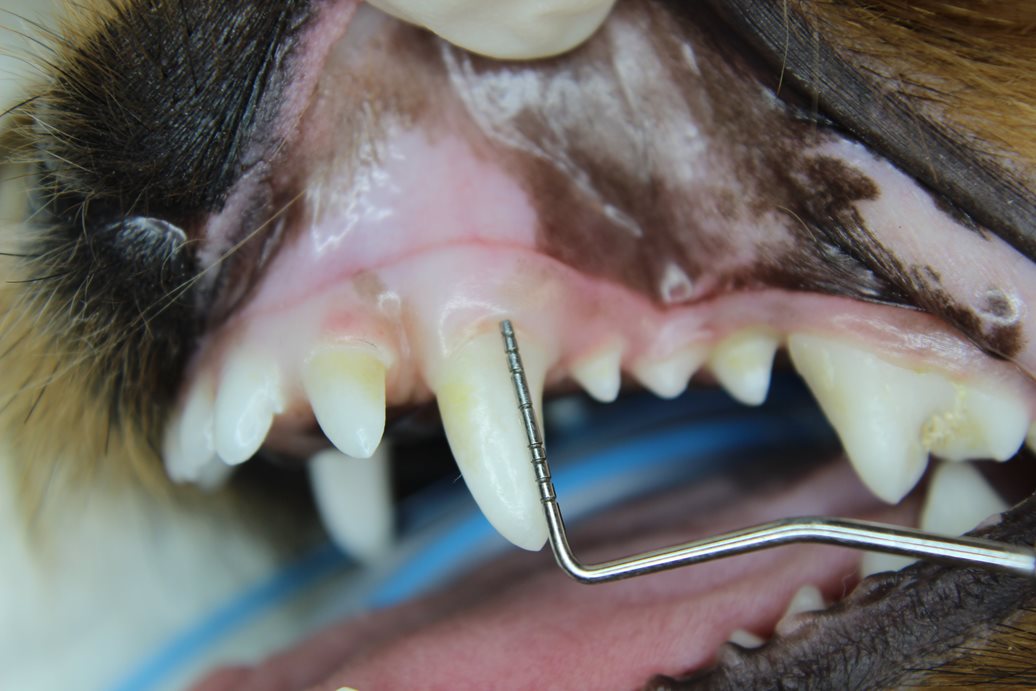 Once under a general anaesthesia he was monitored closely by one of our nurses, while the vet carefully individually probed each tooth to check for pockets in the gums, mobility or other defects and this was recorded.   During the procedure it was found that the state of the teeth was worse than originally thought, and some of the teeth were already loose and causing discomfort, and needed to be removed.  As most dental pathology is present below the gum line, and as there were large chunks of tartar overlying the teeth, it was impossible to assess the extent of disease while Roger was awake.  This is why an oral health assessment while under anaesthetic is so important for pets where dental disease has been identified.
Some dental x-rays were taken of the remaining teeth to confirm the roots were looking healthy and no further extractions were needed, before performing a scale and polish to clean the teeth thoroughly.  His teeth were looking beautiful!  After the scale and polish, the teeth were meticulously dried and Sanos sealant was applied to all the teeth.  Sanos sealant acts like a liquid bandage that seals the gumline and helps prevent the attachment of plaque to the teeth, and can extend the benefits of a dental clean by a minimum of 6 months.  Sanos sealant is available as an addition to all of our dental procedures.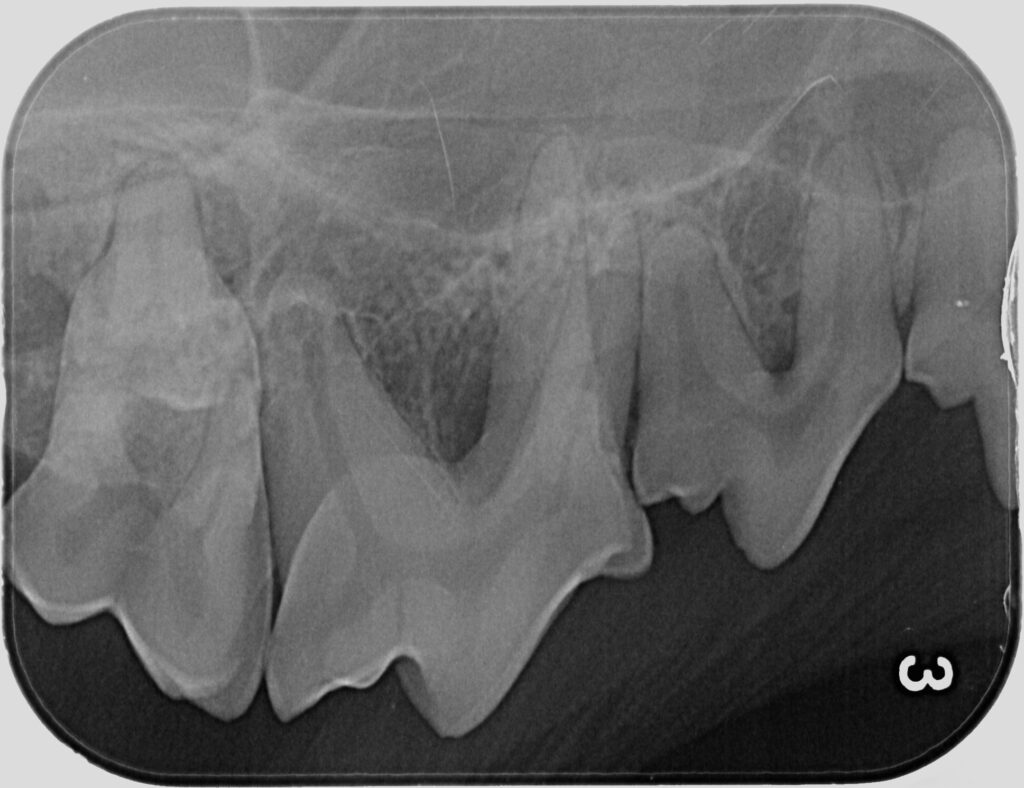 As dental disease is a progressive disease, Roger was sent home with advice on preventative dental care, the OxyFresh water additive, and a dental diet to further delay the recurrence of dental issues.
A message from Roger's mum:
"Roger already had 2 previous dentals, so if your pet has smelly breath don't wait too long to get them checked out, prevention is better".