Enhanced Animal-Human Relationships
To be the most trusted & customer focused provider of animal health & welfare services in the Hawke's Bay.
Professionalism – Excellence with integrity
Advocacy – A Voice For Others
Communication – Caring and Timely
Teamwork – Better Together
VetsOne is committed to excellence in care as well as the best experience for both you and your animals. We are the only clinic in Hawke's Bay to attain the Gold Level Cat Friendly Clinic Status as well as having nurses trained in low stress handling.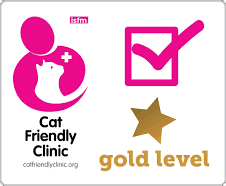 The Team at VetsOne are an amazing mix of experience, knowledge, skill & compassion with a common goal of working together for the betterment of animals and their owners. If you see us in the clinic, come and say hi!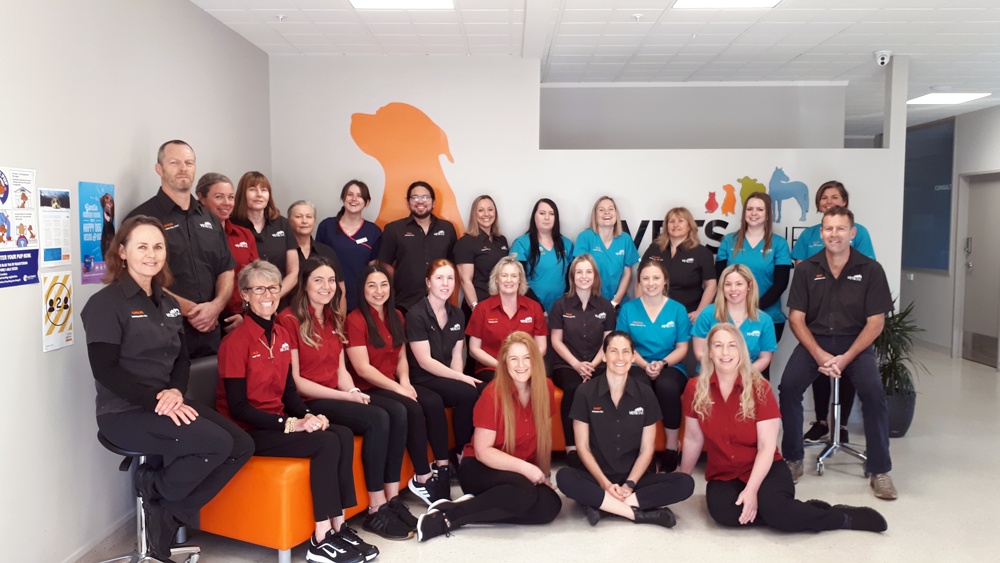 Hello,
I'm Dennis Pumpernickel!. I'm the most important member of Vetsone – I'm in charge of everyone's mental wellbeing! Which makes me a VIP (Very Important Puss).
My hobbies include; sun lazing, surprise attacks on staff to ensure they stay fully awake, catching sky raisins, running races with a good game of catch me if you can, and watching my humans eat just to make sure they don't need some assistance.
My favourite quote is "time spent with a cat is never wasted"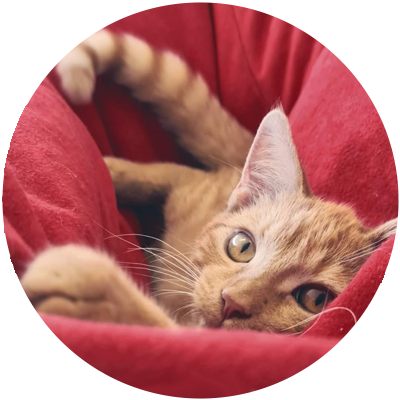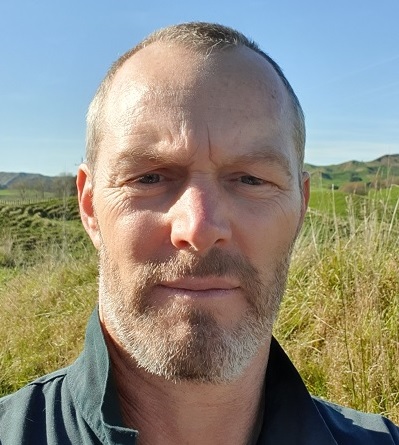 Jason Clark
 BSc BVSc (Dist, Massey Scholar)
Jason grew up on a dairy farm in the King Country before completing an Agricultural Science degree at Massey University. This was followed by industry roles at Ambreed and Livestock Improvement, before heading off for a 5 year OE based in the UK. On returning, he completed his Veterinary Science degree at Massey and started mixed-animal practice with Vet Associates in 2008. Since then he has further developed his interests in companion animal orthopaedics and production/equine preventative animal health programmes. He is a Director of the practice.
He has a busy family life bringing up four children, and when not helping with homework or watching sport, he can often be found running or biking around the hills of Taradale.
Mike has been with the business for over 20 years and is a Production Animal and Equine Vet as well as a Director of the practice. He was brought up on a sheep and beef farm and has strong family roots in the Hawkes Bay. 
He is passionate about forming strong personal relationships with clients in order to add value to their businesses. He also enjoys working with all the staff which give a great deal of their time to VetsOne. With the team expanding over the years it has been great developing life-long working relationships.
Outside work he is an avid cyclist and enjoys mountain biking to get out into the wilderness. He also enjoys fishing and relaxing with family and friends.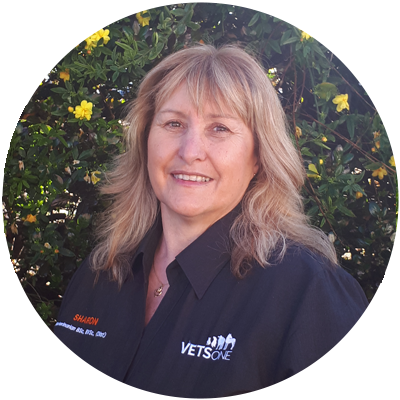 Sharon Marshall
 BSc BVSc (Dist, Massey Scholar)
Sharon has been with VetsOne for longer than she will admit to, starting initially as an employee, then becoming an owner in 2008. She is passionate about the role of vets in advocating for pets so that they can enjoy the best life possible, giving their owners great joy into the bargain. She particularly enjoys complicated soft tissue surgery (skin, eyes, ears etc) and the work she has done with the local branch of the SPCA over the past 20 years. She also spends a large part of her time in a management role, working on our practice vision of becoming the Best Animal Health Care provider in Hawkes Bay.
On a personal note she has a husband and two grown sons, three cats, one dog and an aquarium
Meet our Companion Animal Veterinarians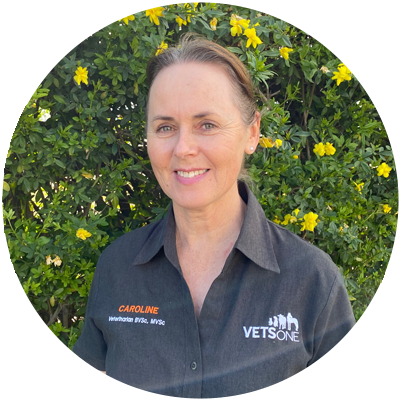 Caroline Twentyman
BVSc MVSc (Massey)
Caroline originates from Eketahuna where she grew up on a sheep farm. She trained as a vet in the 1980s and then worked on the West Coast and in Feilding. She then returned to Massey and spent some time involved in native bird pathology and was part of the national response team to oiled wildlife as well as spending time at the Auckland Zoo. She then took some time off to raise her children before returning to the vet field in 2015. She now works solely with companion animals and particularly enjoys getting to know pets and their owners, and working along side them to manage any specific medical concerns they have. Outside of work Caroline likes spending time outdoors, especially camping, tramping and biking.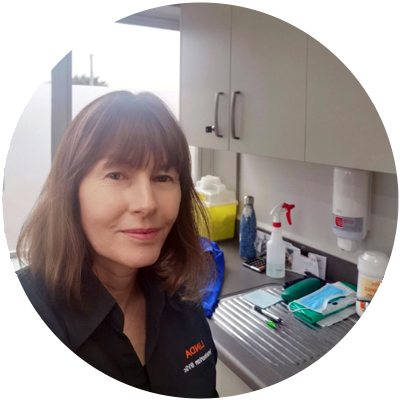 Linda Hurlstone-Smith
BVSc (Massey)
Linda has been an integral part of our clinic team for many years. In recent times her focus has shifted to primarily Small Animal Medicine/Surgery, although she has been a mixed animal vet in the past. She especially enjoys working in a team environment and problem solving to find effective solutions to support the unique relationship between owners and their pets.
When she is not at work Linda enjoys time with family and friends, outdoor activities and supporting people in the wider community.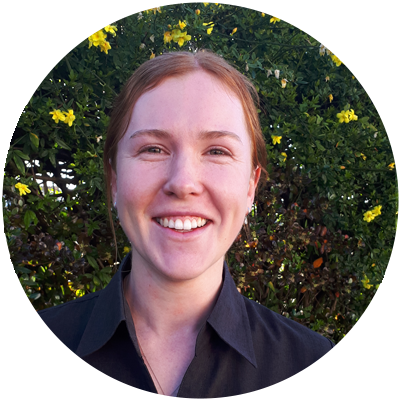 Rachel Anderson
BVSc (Massey)
Rachel grew up in Alexandra, Central Otago on a small piece of land just big enough to accommodate the large variety of animals her family kept. Her love for  animals is what led her into veterinary medicine, and this continues to drive her to do the best she can for other peoples pets. Before graduating in 2020, she undertook a student placement at VetsOne and really resonated with the friendly environment and the values of the clinic. Her passion lies in building relationships with clients and helping to develop their bond with their pets. Her particular interests are in diagnostic imaging and clinical pathology and she looks forward to further developing these skills.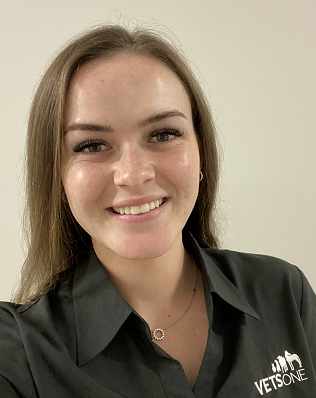 Taylor Olliver
BVSc (Massey)
Taylor graduated from Massey at the end of 2022 and is very excited to have started her career here in the Hawkes Bay. She grew up in the Waikato where life revolved around riding horses for quite some time. However, during her studies she developed an interest in companion animal medicine, particularly surgery and clinical pathology. She also has always had a soft spot for cats and is passionate about minimising stress to cats in the clinic environment.
When she's not at work you will find her in the gym, spending time with her own three cats or enjoying the great food and wine the region has to offer.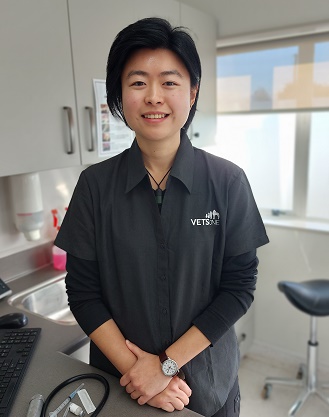 Ethel graduated from Massey University in 2017 and spent the following years working in Palmerston North and Taupo in both emergency and general practice before joining the VetsOne team in 2023. She has a special interest in Emergency and Critical Care and Ultrasonography. Outside of work Ethel can be found lounging around with a good movie, or hanging out with friends. She lives with the world's neediest cat and is looking forward to discovering what the Hawkes Bay has to offer.
Meet our Production Animal / Equine and Mixed Animal Veterinarians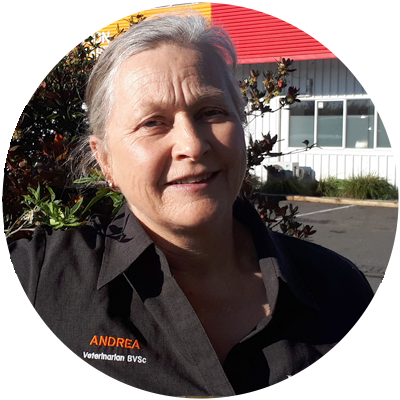 Andrea Gibbs
BVSc (Massey)
Andrea is part of our Production Animal and Equine Team. She enjoys large animal practice and has a special focus on Equine lameness and medicine.
She is married to Hamish and has a daughter and son at university. She enjoys living on a lifestyle block running horses, cattle and sheep. Labrador Bruce, Border terrier Lottie and two cats complete the team.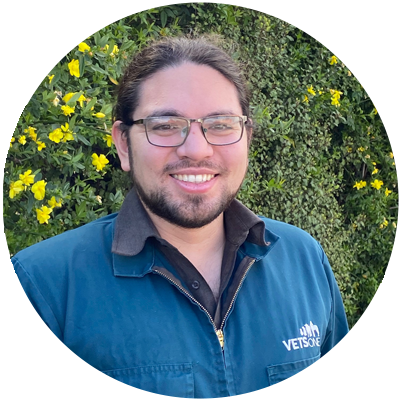 Cole finished his degree in Veterinary Science in 2017 and joined the VetsOne team in late 2019 after a stint working in Wairoa. Don't let his accent fool you – he is Auckland born. After living there most of his life, he is eager to stay away from the hustle and busy of big city life.
He is an adept surgeon, looking forward to developing his orthopaedic skills and he is currently undergoing extra studies in surgery. He also has a passion for reptiles, birds and other exotics animals and would like to specialise in exotic medicine over time.
Cole has just purchased a house in town and says "he is finding his niche in Hastings". He enjoys; reading, art and construction, baking and candy making, computer repairs and camping. In a previous life he was also a "circus, fire and flow arts" instructor.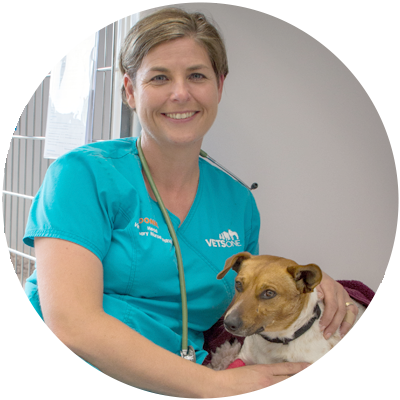 Donna graduated from Massey University in 1997 with a Diploma in Veterinary Nursing and started her career with VetsOne. Then, her career took her overseas where she fine-tuned her skills as a locum nurse throughout the UK and Northern Ireland before landing a head nurse role in a clinic in Edinburgh.
On her return to Hawkes Bay she re-joined us as Head Nurse and in 2007 she was nominated for, and received, the award of NZ Veterinary Nurse of the Year. She then took another break whilst she concentrated on having a family, before re-joining us again in 2016.
She and her husband own and work a Hawkes Bay sheep-beef farm and she says that "a rural lifestyle and understanding of farming practices has developed her interest in the health and wellbeing of working dogs with a special interest in orthopaedic care". Equine medicine is fast becoming another interest area for Donna and she jumps at any chance to become involved in this area.
Within the practice Donna works alongside the management team, leading and supporting our nursing team while they provide best practice care to our patients.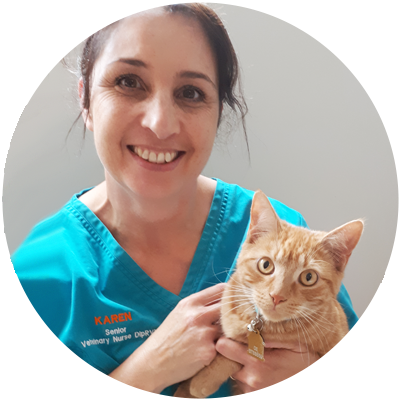 Karen is a diploma qualified senior nurse at Vetsone. She started her vet nursing career with us in 2008 when we were originally Vet Associates. Karen moved to Tauranga for 5 years where she worked as head nurse at Holistic Vets and helped with their ARRC wildlife trust, alongside DOC, nursing orphaned or injured wildlife.
Outside of clinic life Karen enjoys spending time with her family, especially her four children and granddaughter Mila. Her animal family has downsized considerably and she now has 2 dogs, a cat and a tropical fish tank.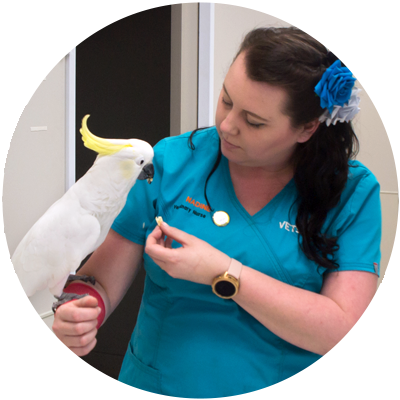 Nadine Hook
Cert Animal Tech, Fear-Free Certified
Nadine started working for VetsOne as a Junior Nurse in 2006 and over the years has built up her knowledge and skills set. Currently Nadine's role at VetsOne is as an anaesthesia and surgical nurse which is a great challenge for her.
She studied via distance at Otago School of Veterinary Nursing and has done a few continued education courses on interests such; as dentistry, puppy pre-schools, fear free handling, advanced life support, avian and recently euthanasia. She also has special interest in palliative care, exotic animals (Birds, reptiles and small mammals), puppy pre-school training and education. Nadine prides herself on her strong patient advocacy and minimising stress and uses this as a basis for everything she does in her nursing. She is our ISFM appointed Feline advocate helping us maintain our Gold Level Accreditation.
"In the future I hope to get out and do some community vet nursing based projects for animal health and welfare", Nadine says.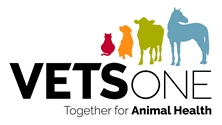 Kerrie has been vet nursing for 6 years and started at VetsOne in April.  She is passionate about ensuring high quality hospital care for all of our patients.  When she isn't working she enjoys spending time with her cats, family, gardening and relaxing.
Growing up on a farm, I have always had a love for animals. From a young age I knew that vet nursing would be a passion of mine. I completed my Certificate in Veterinary nursing at EIT in 2015 and have been working as a companion animal veterinary nurse in clinics within the Hawkes Bay ever since. Anaesthesia and surgical nursing are my passion areas and I'm looking forward to bringing this to the team at VetsOne.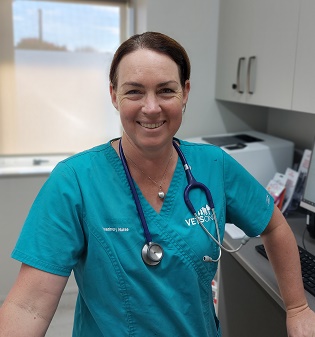 Megan Williams
Dip. Vet Nurse
Megan has been working as a vet nurse for the past 15yrs, gaining her diploma in vet nursing in 2008. During this time she has worked with  a variety of animals ranging from dolphins to kiwis.  She especially enjoys large animal / equine work.  At the clinic you will find her working closely with clients to enhance wellness, and building stronger  relationships with their pets.  In her spare time she works alongside her husband on a farm with a large range of animals and being a mum to 2 young daughters.
Meet our Customer Care Team
At VetsOne, we don't see our customer facing staff as simple receptionists – instead they are all about customer care. These are the friendly faces that are answering your phone calls and being your first point of contact when you enter into the clinic. As a team, their focus is meeting your needs.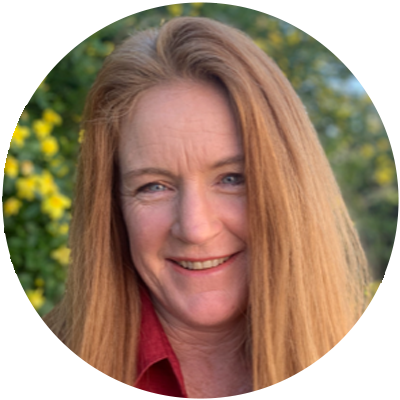 Ange has been in the animal health industry for over 25 years in various roles. She started as a vet nurse then became a rural animal technician, followed by a sales territory manager role for an animal health company, then dairy farming in Tasmania. She returned to clinic life when she moved back to the Hawkes Bay and joined the team at Vetsone in 2018.
Ange says' "During my time with Vetsone its been incredible to be involved in the growth of such an inspiring business. The people are what makes us so successful and I feel privileged to work with such a fabulous team. In the past you will have mainly seen me in reception, and the retail area. My primary role now is looking after the farm retail side of the business, ensuring all our farmers are getting the best service possible."
In her spare time, she enjoys spending time with her family/friends and her two grand babies born in 2021. She can also be found in any mosh pit available when there's music playing, or just relaxing at home (usually with a nice glass of wine). She has two cats, both SPCA rescues and one very elderly dog. She also loves to get out and about freedom camping with her partner, or hitting the road on their motorbike.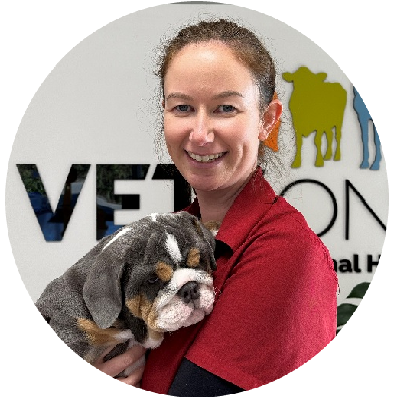 Catherine (or Cat) has a long background of working in animal health. Most recently she was working at The Hydrotherapy Clinic where she was a small animal hydro-therapist. She mostly worked rehabilitating canines, but also had the odd brave cat come through the clinic doors.  Prior to Hydrotherapy she worked as a veterinary nurse for a number of years.  Cat has also recently gained a qualification in Canine Remedial Massage.
During her free time Cat tends to a lifestyle block with all her animals. The most recent stocktake being;  2 cats, 3 dogs, 2 pigs, 4 chickens, 3 ducks, 12 cows and 16 bobby calves.  It's safe to say she has a lot of animal experience.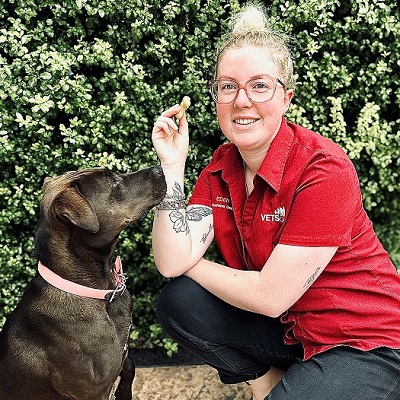 Eden joined the VetsOne team in January 2022. Getting to meet all the wonderful animals and companions that come through the doors each day has made her realise that this is the job for her. She believes animal care is so very important and it is her main priority to ensure everyone is leaving our clinic happy. She is very grateful for all the amazing staff that have welcomed her into the VetsOne family. She is very excited for all the new things she hopes to learn and becoming the best customer care member she can be.
In her spare time she enjoys exploring the Hawkes Bay with her beautiful dog Luna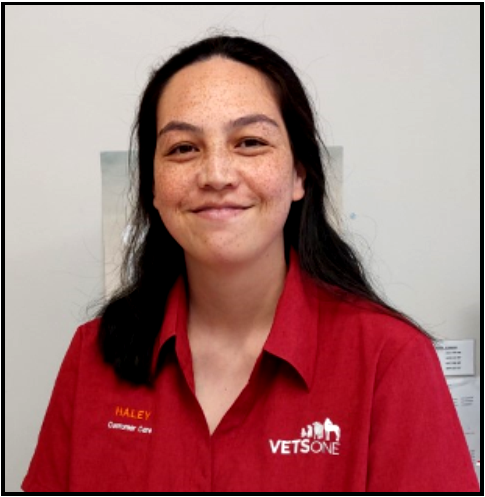 Haley joined VetsOne as part of the  Customer Care team in August 2022.  Her mother has worked in the industry for over a decade, so while she is new in her position she comes into it understanding the ins and outs of a Vet Clinic. Haley feels that with the help and support of the VetsOne team the learning curve hasn't felt as steep as it could have been. She relishes the opportunity to learn all she can and apply that knowledge for the best possible outcomes for the health of any animals that come into our clinic.
Haley was born and bred in Napier, but spent a few years in Tauranga before returning to the Hawkes Bay. At home she has her brother's over-enthusiastic dog and a cat that has recently gained the nickname 'Potato' to keep her occupied.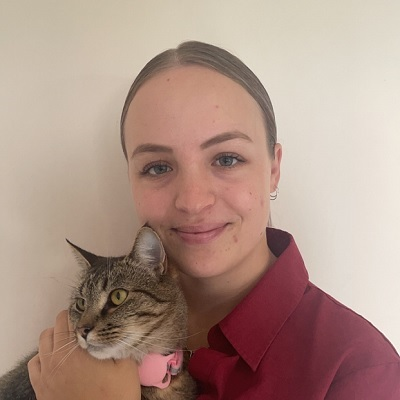 Aydah grew up in Northland surrounded by a large variety of animals. From the young age of 3 she got her first pony which started a lifelong bug. Once she finished high school she went full time dairy farming for a few years with her heading dog, Grace, and loved it.
When her partner moved to Hawkes Bay to play rugby she decided to make the move also. She wanted to try something new but still involving her love and passion for animals which lead her to VetsOne. 
Meet our Administrative Team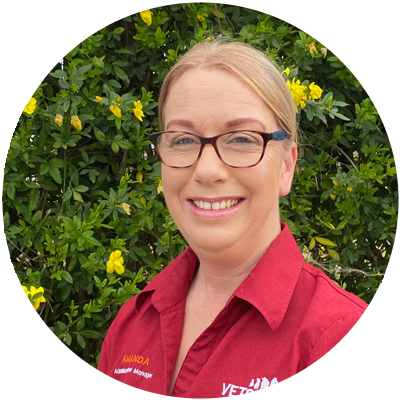 Amanda is born and raised in Hawke's Bay and has been an employee of VetsOne for 31 years, since leaving school at 17 years old (all the way back to the Callaghan and McCormick days). She started with the clinic as a Vet Nurse moving to Customer Care and now Administration, and is currently our Administration Manager.
Amanda has adopted several pets over the years through the clinic and currently has 2 cats, Bossy and Ginger, and 2 dogs, Jed and Nacho, who are all rescues.
'I absolutely love working in the animal health industry, as much now as I did when I started 31 years ago. I am grateful to be a part of the VetsOne family and are fortunate to have amazing employers and a dedicated close knit team to work with every day.'
After working 14yrs at VetsOne on reception, Diane and her husband,  in 2020, took in a young foster  boy which became her main focus.  Now that he is settled into home and school, it has    allowed her to come back to work for a few hours a week.  Her role now is Administration Assistant to the Directors, mainly Sharon, doing the newsletters, putting articles on the website and any other bits and bobs that she has up her sleeve. The 'family' structure here has changed a lot since she left, but it's been great getting to know her new colleagues and working back alongside the "old timers".